Makkins...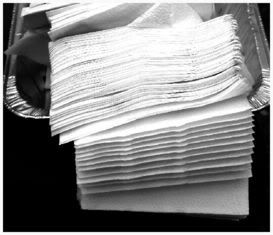 My kids call these "makkins". At least they did for most of their lives. And, in private, they still will. It is "family language". Now, they are fearsome of my ability to wail across a crowded Topsfield Fair "Don't forget the Makkins!!!" and they have become accustomed to asking me, before we depart the vehicle, "to please, please, we beg of you, NOT speak family language at this event".
It's right up there with "You aren't going to wear THAT, are you?" and "No, Mom, um, don't worry, you just STAY IN THE CAR when you come to pick me up from cheerleading, like, ah, really, um, please????!"
Ah, but they do not realize the power I have over them with just one word!
......makkins.....