Wonder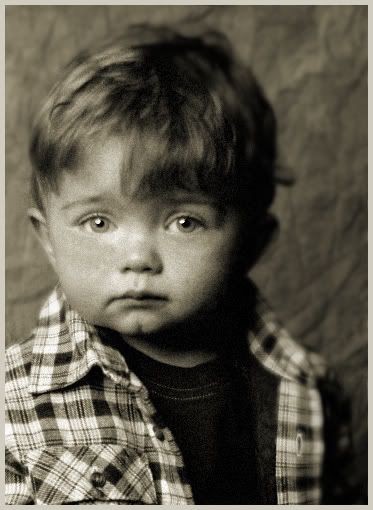 Sometimes, when I look into the face of a person I can see very, very deeply. This happens most often with children and elders, for somehow they have either not acquired so many layers of sheen to their "masks" or they have just lost layers due to attrition, to the flaking of the outer coil over time.
I wonder at the feelings that emerge in those moments, those moments of recognition, or some twisted sense of empathy. I sense the color and the flavors of the life of that person. I step beyond myself, beyond the lens, out past waving fields of composition, of perception and I just sit there with it for as long as I can, soaking in to my very core, what I am absorbing through my senses.
I wonder about the fears and the sadness. I wonder if this child will ever know that only when you can look yourself square in the eye and deeply in the heart and believe, really, truly, clap-your-hands believe that you are as amazing and wonderful as you are...only THEN will you be able to form healthy relationships with others. If that work is not done, then every connection will serve as a means to reflect to you that which you have not found in yourself.
I wonder.
I wonder what our children are learning about life now, about the world. And what are they taking to heart. I suppose one of my greatest disappointments in this lifetime has been that my children are so very different from me. They are card-carrying members of the Abercrombie Generation, one which I see as toxic with a serious case of AFFLUENZA. Spend, spend, fill the hole inside you with whatever feels best, just do it and your gonna look so fabulous doing it are you not??????
I spent the morning reading the entire trip blog of someone I very much admire.
http://www.rickgunnphotography.com/project.php#15
Looking into the eyes of the people he met on his epic journey only brought it to home more for me. We are going to hell in a very pretty, good-smelling handbasket. There are people living without limbs, without family, without food...and my kids are worried about the pedicure they got and how it sucked.
I am sad and angry today about these things. It seems to me that we should, as people, as humans, welcome one another and celebrate who we are, sameness and differences manifest as bright colors on an infinite spectrum. It seems to me that there is much more to worry about than what your livingroom smells like.
I wonder what it will take to motivate "us" to live more deeply.
I wonder.