"What I use" Wednesday...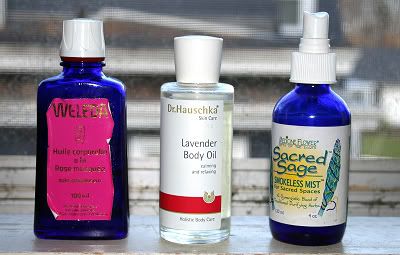 Okay, color me hippie, but I really like these products. I use them daily and re-buy them often. I am sorta sensitive to "perfumes" and SLS so I need to be aware of ingredients. Just Naturals also makes a FABOO laundry soap that is natural and scented with lavender.
Jojoba is amazing stuff, and the primary ingredient in the Wild Rose Oil.